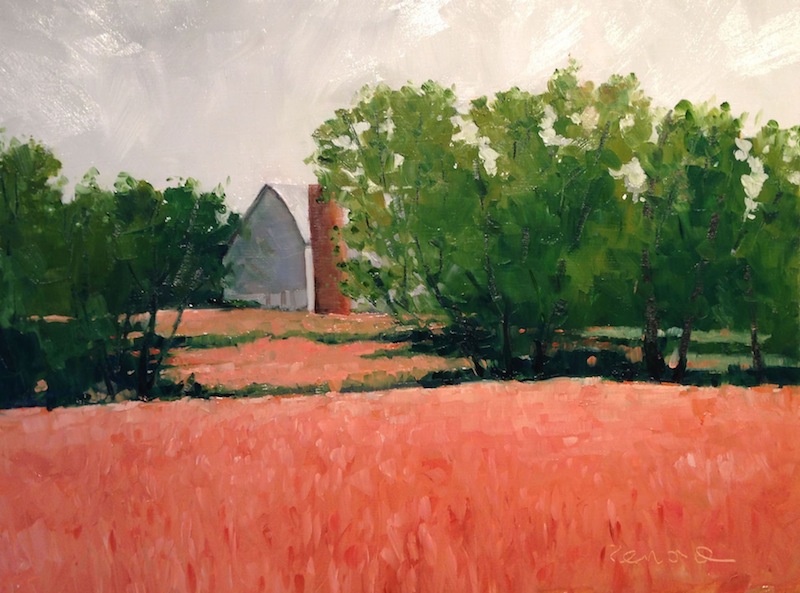 Gold Light Gallery in New Hope is accepting new applications for its cooperative artists gallery. The gallery has been in operation now for over a year and is seeing signs of success for its local members including recent sales, news articles and increased exposure and sales in other nearby events.
In May, Kelly Money and Roy Reinard of New Hope, PA hosted the successful "Land and Sky Show" with multiple sales and further opportunities with commissions. Gallery member and founder Lisa Kennedy's "Pear Still Life" won a Jurors Choice award and a sale at the New Hope Art League Show. Newest member Lalena Lamson of Titusville, NJ has attracted visitors to the gallery with her avant-garde self-taught work. Ritch Gaiti of Hopewell, NJ brings a national reputation and some serious horse-play into the gallery with his current show "Return of the Wild Horses" June 7-June 29th. John Murdoch's drawing and painting classes at the gallery are always attracting more students and making great work.
Find out more about the gallery and how to join.
Contact: John Murdoch
Gold Light Gallery
30 West Bridge Street #3
New Hope, PA 18938
info@murdochart.com